As promised a visual review to Android. A couple of disclaimers first. This is Android 1.6 running a custom rom. The rom is not themed or anything, so what you see here is pretty much what you can do on a G1 out the box, save a few minor things like the look of the dialler and calculator etc.
This is a fairly old build of Android, anybody getting a new Android phone will most likely plump for something with 2.1, such as the Nexus, but if your thinking about Android this will help you get a better idea of how it works and what you can do on it. But it's a rough guide and no where near comprehensive. Bear in mind newer phones (mine is nearly 18months old now) have a higher resolution screen and has little bits of eye candy this build doesn't.
At the moment I don't have all the apps I usually have installed, installed at the moment, so not showing everything off. But will get around to adding them at some point, and if anybody wants a quick visual rundown of a particular app just let me know and I can add it.
Will do my best to describe the features of each app and how stuff works. But one thing I can't convey with this format of review is how great it feels to use. Sometimes I just sit and swipe my homescreens because it feels nice.
Anyway, here we go!
Ok, this is the home screen. I have an app called DXtop installed, it's a home screen replacement and add's some features not in the stock home app. The most obvious thing is the small dock along the bottom. This is persistant on each home screen, and enables you to have another row of apps that would wouldn't normally be able to fit in. I also used a custom icon set for these icons. It was free, and there are hundreds of icons in this particular pack. There are also hundreds of icons packs, most of them are free. This one was. To change an apps icon, just hold your finger on the icon and some options will come up. Picture below.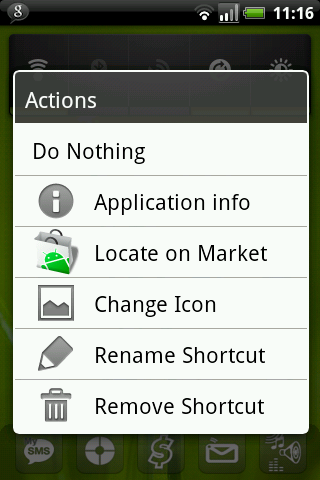 With DXtop you can further customise your homescreen, I have removed all the names of the apps that are usually along the bottom of the icon. I know what they are and think it looks neater, so prefer it this way.
There are countless widgets you can install on your homescreen, at the moment I just have the simple didgital clock, available free from the Market, and the power widget you can see along the top of the screen. From left to right a tap allows you to toggle Wireless, Bluetooth, GPS, Sync (contacts, email, calendar etc, saves battery if your out and about) and screen brightness. To add or remove any widget, just long press the icon, and you can either move it around the home screens or delete it.
Will go through the apps I have installed starting from left to right, starting at the bottom, so, my messaging app is called ChompSMS. It looks like this...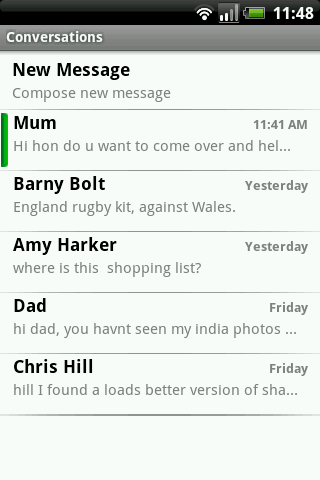 I prefer it to the stock app as it allows greater customisation, and the conversations are organised in bubbles, like the iphone, which makes things easier to read. The green bar indicates an unread message.
Pressing the menu button brings up the various options. This is pretty universal in all apps.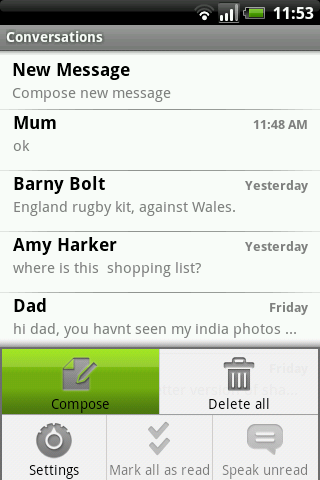 This is what a conversation looks like. If you want you can change the colour of the bubbles and background, also the font of the text as well as how the conversation looks.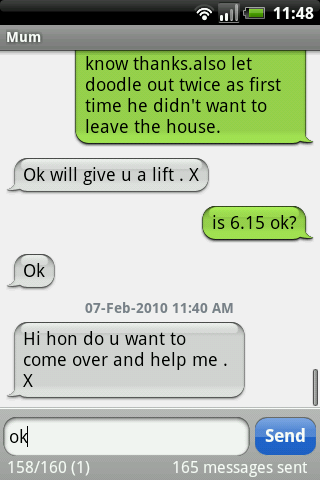 The virtual keypad i'm using is called swype, I'm really enjoying it so far. There are numerous other keyboards for download, and many different themes, from sipderman to fallout if thats your kind of thing. Most are free, but only change the look of the keyboard, some others actually change the buttons making it easier to use. I do find the stock keyboard in portrait mode quite hard to use as the buttons are a bit close together. But I never really practised, mostly favouring the hardware keyboard on the G1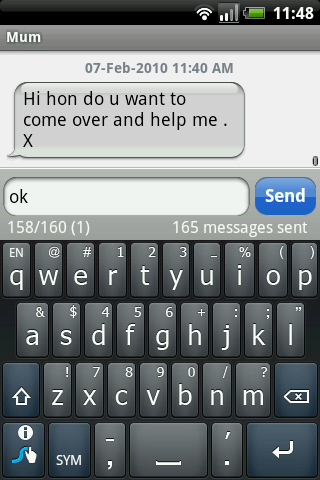 Long pressing on a conversation or contact lets you do things like view contact and call the person. Fairly standard stuff.
Ok, onto the browser. This is the stock browser, and has pretty standard functions you would expect of any phone browser.
I have my homepage set to my business email address, as on this ROM of android you can't merge 2 gmail accounts to the stock gmail app. You can with 2.1 I believe. However, the gmail mobile version works as well, if not better than the gmail app on the phone. The menu button brings up various options.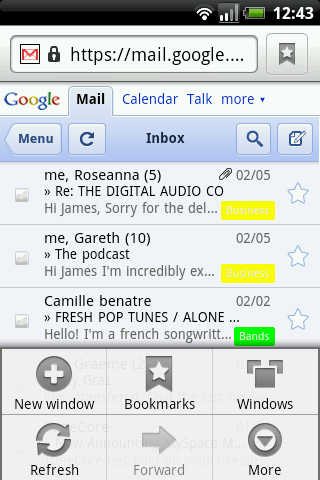 Bookmarks
History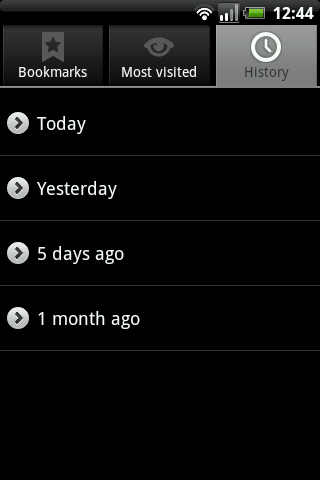 You can have quite a few windows opened simultaneously, Most I have had is 6, but think you can have more. Here is how it handles windows, just a simple header telling you what page it is. I only have one open here, so not a great example!
Pressing the menu button on an open webpage give you some options
Various settings in the browser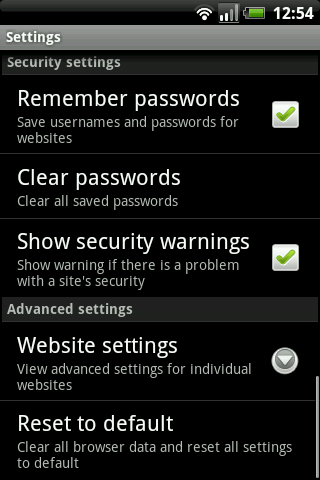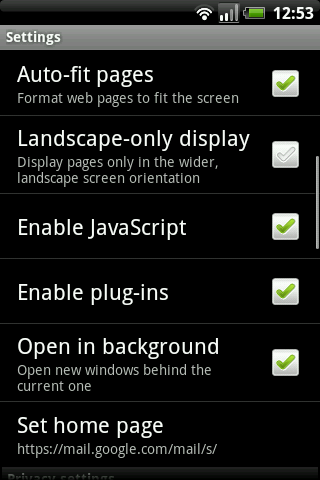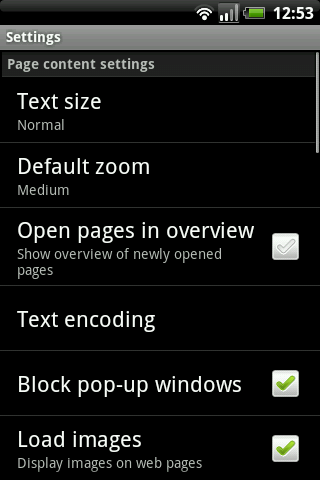 The HUKD homepage, quite zoomed in so large text. This is in landscape mode.
Zoomed out a bit to show you the rendering, as you can see. No different from a desktop really.