Having just given my laptop a quick service as it was getting a bit noisy. I was shocked at how much the heatsinks had clogged up in only 8 months.
Once every two weeks I clean out all the fan intakes on the underside of my X770 with a brush and hoover. Today however, I decided to removed the back cover and have a proper look. After removing the silver fan covers I found this-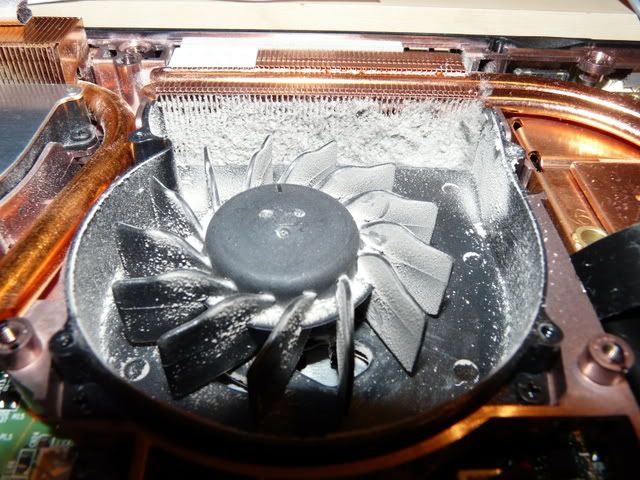 This totally amazed me as like I said I was pretty keen with the hoover and thought that it would have been enough. After a good clean with the hoover, brush and scalpel my laptop is pretty much silent (I am now running a zalman NC2000 cooler which I probably didn't need to buy though!). So if anyone is getting annoyed by excessive fan noise get the covers off and get the hoover out!
As a precaution I did wear anti-static protection wristband while cleaning it out.
Ian