SteelSeries Ikari Optical Gaming Mouse and QcK Mouse Mat
SteelSeries is a Danish company founded in 2001 with the aim of developing products oriented around professional gaming across the globe. It is now a leading manufacturer of gaming peripherals and accessories including headsets, keyboards, mice, mouse mats and software. Today we are looking at one of their optical gaming mouse, the Ikari, and a mouse mat to go with it.
Specification
Mouse:
- Frames per Second: 6 500
- Inches per Second: 40
- Counts Per Inch (CPI): 400 – 1 600
- Acceleration: 15 G
- Buttons: 5
- Cord: 2m
- Optical Sensor
- CPI toggle
Mousepad:
- Super Durable Cloth Surface
- Non-slip rubber base
- Dimensions: 320mm x 270mm (12.6" x 10.6")
The Ikari packaging is well designed and constructed mainly from high quality cardboard with only a small amount of plastic, meaning that it is also almost entirely recyclable. The packaging itself, aside from allowing you to see the actual mouse, displays diagrams showing what the mouse buttons do and also the exact specification of the mouse.
The QcK mouse mat packaging however isn't quite as well designed as the mat comes rolled up so it has to be unrolled before use. The problem here is that during the first few days of usage, there are noticeable contours in the mat where it has been rolled up which mean the surface isn't entirely flat. These slowly disappear over a few days of usage however are a little annoying at first.
As far as gaming mice go, the Ikari looks to be quite simple with no unnecessary garish design features unlike its rival Razer mice. This is because SteelSeries design their products for professional gamers rather than professional photographers so they concentrate their efforts on the core functions of the mouse so that gamers can get the best performance out of it. This doesn't mean however that the Ikari is ugly, however quite the opposite. The ergonomic design and metallic grey and black finish combine to form what is really quite a good looking, yet subtle accessory which even though designed for gaming, can easily be used in an office or home environment without offence.
One thing I noticed on unpacking the mouse was the lack of a driver CD – a lot of gaming mice require a driver to be installed to get the most out of the mouse, however SteelSeries in fact have optimized the Ikari to be used without. This means that rather than controlling sensitivity through software, it has a dedicated button below the mouse wheel on the mouse which enables the user to toggle between two predefined modes. This is combined with two LED indicator lights which indicate to the user whether they are in high or low sensitivity mode.
The build quality and design of this mouse is noticeably superior to most other mice I have used - aside from being extremely comfortable to use for long periods of time, all of the materials used seem to be of a very high quality. The action of the all five buttons is very good, especially the mouse wheel which, thankfully, is of the clicking variety. It also has a very desirable resistance when scrolling as it is easy to only scroll one click or flick through multiple clicks at the same time which is useful in games when scrolling through weapons or items. Also noticeable is the braided cable which seems over very good quality and at 2m long, is perfectly long enough for most setups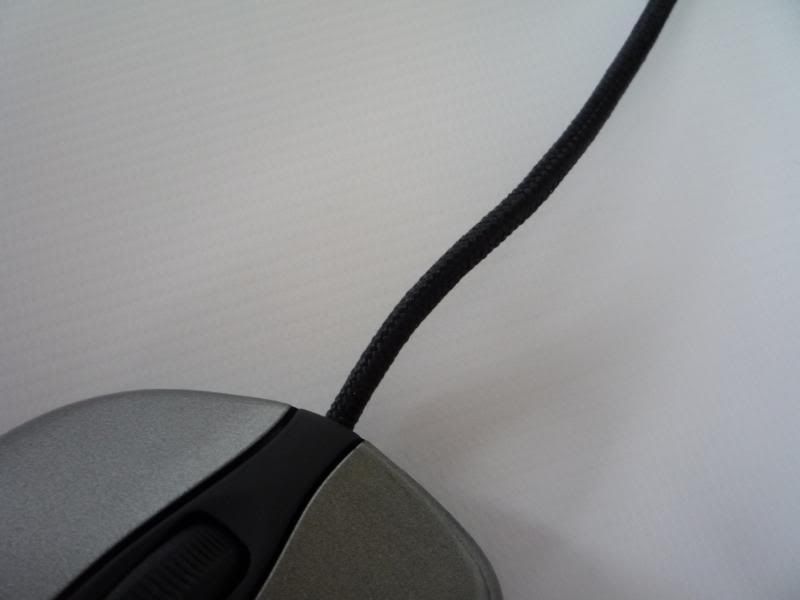 Moving on from how it looks and, feels, another important aspect to examine is the movement of the mouse. Coupled with the QcK mouse mat, movement is effortless partly due to the light weight of the Ikari. It also seems to cope very well with rapid movements and seems to be generally very responsive. During normal use, the low sensitivity mode is frustratingly insensitive so I would recommend only using this setting for gaming.
The QcK gaming mat is also of a surprisingly good quality – the surface is made from high quality cloth and the base has a non slip rubber finish which works really well. It is noticeably larger than your average mouse mat as it is optimized for low sensitivity gamers, however this does mean it takes up a large proportion of any desk. It is also available in a "Mini" version and a "+" version which are smaller and larger respectively, depending on your individual requirements. At only £8.99 this mat is a great buy and works brilliantly in conjunction with both Steelseries' and other brands of mice.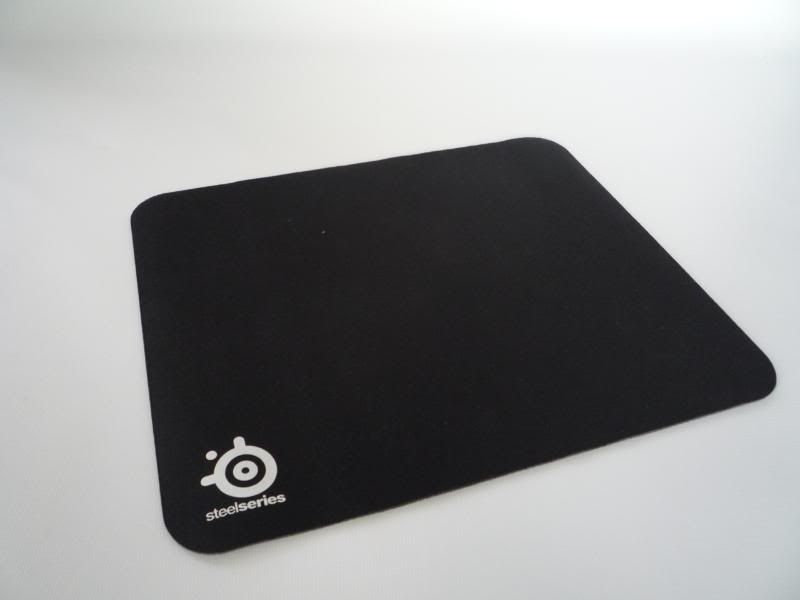 All in all the Ikari Optical Mouse is a great all rounder and is a steal at just under £40. After experiencing the SteelSeries products, it is clear the positive effect that developing their products with various professional gaming teams has had as they are almost faultless in operation. Worth considering however is the Ikari Laser mouse as although it retails for £65, it can be purchased for around £50 form various online retailers.