Novatech Ion Fusion Bundle Review
by Henry Butt
The fusion is the second generation of Novatech's Ion range which features an upgrade to the latest dual core Intel Atom platform from the single core Atom in the original Ion. This machine comes as a bundle with a monitor, keyboard and mouse although it is also available as a base unit alone. It fills the bottom of Novatech's range, providing a low cost, low energy solution both for businesses and home users who only need to perform basic tasks such as searching the web and word processing. Although the naming may suggest that this machine is based upon the nVidia Ion platform, this is not however the case. The name "Ion" was in fact decided upon by Novatech before nVidia released their platform as it depicts a positive atom and "fusion" came from this updated model having two cores colliding and in fact, Novatech are planning to release a new system based upon the nVidia Ion platform in the near future.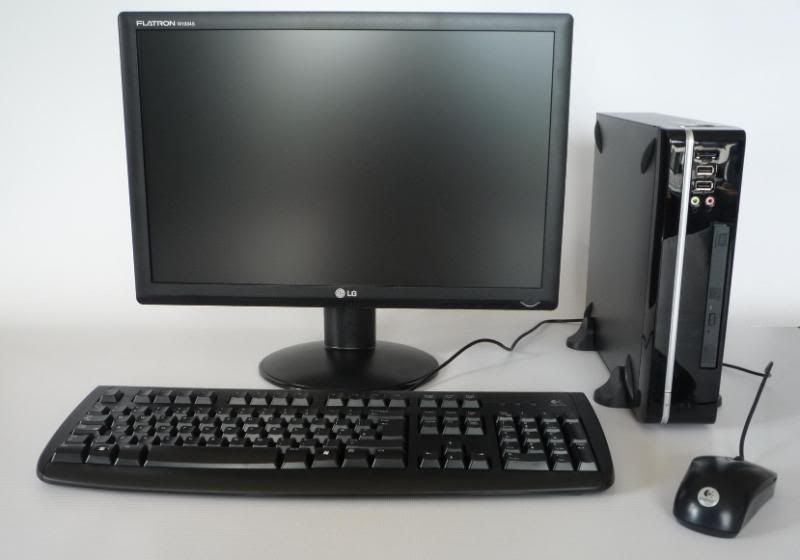 Specification
- Screen: 19" LG Flatron W1934S (1440 x 900)
- Processor: Intel Atom DC 330 (1.6GHz / 512kb Cache)
- Memory: 1GB DDR2 667MHz
- Storage: 250GB 7200rpm SATA Hard Drive
- Optical Drive: 8 x DVD Writer (SATA)
- Graphics: Intel Integrated
- Keyboard: Logitech 250 Deluxe (Corded USB)
- Mouse: Logitech RX250 (Corded USB / PS2)
- Form Factor: Mini ITX
- Operating System: Windows XP Home Edition
- Retail Price: £332.35 (at time of review)
Build and Design
The build quality of the Ion Fusion is better than one would suspect for a machine of this type. The construction of the main unit is entirely metal, aside from the plastic front bezel which is just for show. This makes the machine feel very sturdy, although not much can be said for the visual appeal of this as three of the six sides are covered in air vents. Also lacking in aesthetic appeal is the front bezel which looks and feels slightly cheap and could easily be improved by an optical drive bezel which matched everything else.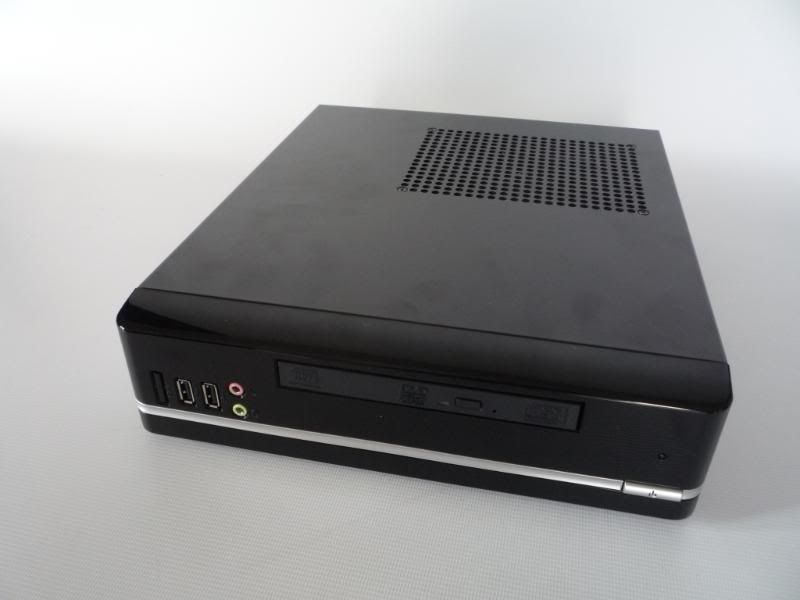 Screen
The Included screen with the bundle is the LG Flatron W1934S which has a native resolution of 1440 x 900 and a matte finish. It is bright, vibrant, has reasonable viewing angles, and has generally exceeded my expectations of what would be bundled with a budget machine such as this. It also has various different modes which are designed to make viewing easier under different light conditions such as at night time or in sunlight.
Processor and Performance
The Ion Fusion boasts the Dual Core Intel Atom 330 processor running at 1.6GHz. Although this may be considered underpowered in a lot of setups, this machine is designed to perform basic tasks and it is perfectly adequate for this. This is coupled with an Intel integrated graphics solution which is a little underpowered compared to other chips as it doesn't support playback of high definition video or even light gaming. These low performance components however provide the benefit of a reduced power consumption.
Heat and Noise
The energy efficient components also come with the benefit of a low thermal output, meaning that the machine doesn't require a lot of large fans. There is however a constant whirr of fan noise coming from a small fan in the machine which never seems to subside,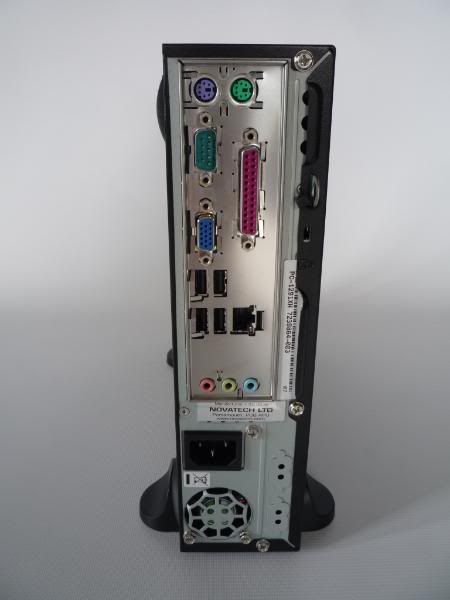 Keyboard and Mouse
The keyboard and mouse included with the bundle are quite basic however perfectly adequate for the tasks for which the machine was designed. The keyboard has a good key action and is reasonably responsive although it is quite noisy when typing fast. I was a little disappointed that Novatech didn't include a mouse mat in this bundle as the optical mouse is almost unusable on a glass desk without one.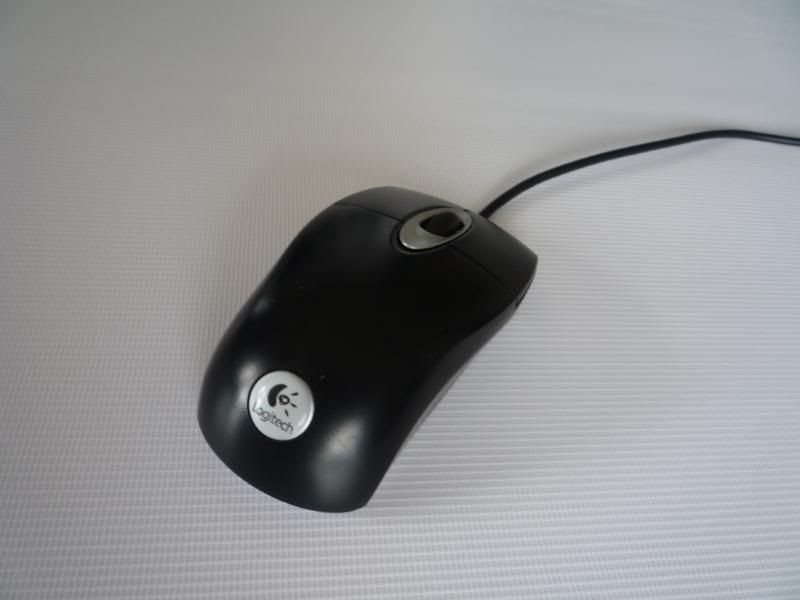 Input and Output Ports
The Ion Fusion seems to be quite behind when it comes to connectivity. Aside from there being no wireless or Bluetooth included or as an optional extra, there is also a notable lack of any E-SATA or firewire connections. Instead, Novatech seem to have opted for a more tradition approach, including parallel, serial and PS-2 connections. The lack of an HDMI connection however is somewhat expected as the machine cannot cope with HD video playback. Novatech haven't neglected connectivity altogether as there are two USB connections and audio connections on the front of the machine for easy access although the inclusion of a card reader would have been welcomed.
All descriptions are from left to right.
1. USB
2. USB
3. Headphone Jack
4. Microphone Jack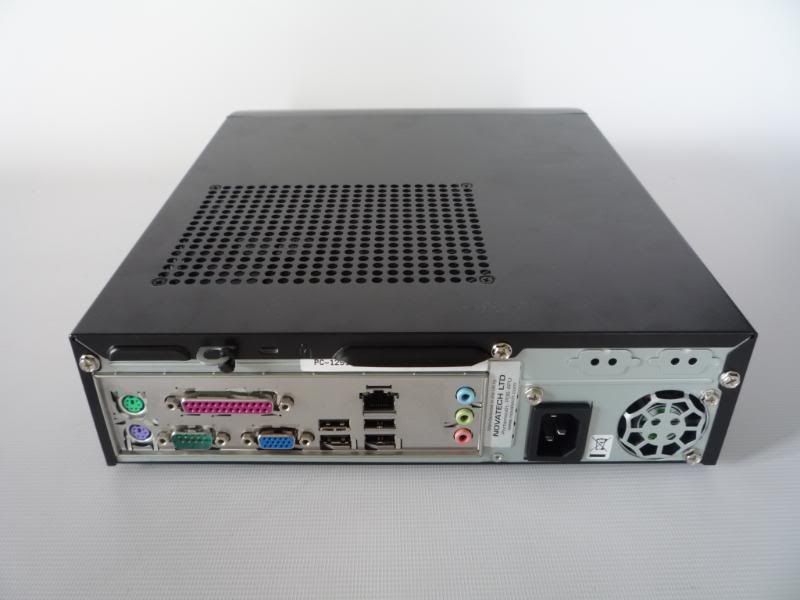 1. PS2 Mouse
2. PS2 Keyboard
3. Parallel
4. Serial Port
5. VGA
6. 4 x USB
7. Ethernet
8. Audio Jacks
9. Power-in
Operating System and Software
This review unit of the Ion Fusion came complete with Windows XP home edition, although it is also available without any operating system at all for a price of £297.85. Aside from the operating system, Novatech doesn't install any software on the system as standard, however they do provide Power DVD and DVD burning software on a separate CD-ROM.
Customer Support
Novatech provides some of the best customer support I have ever experienced from a computer manufacturer. Every issue I have had with the laptop I purchased from them has been dealt with in a professional and efficient way, and I have been nothing less than 100% satisfied with it. Novatech have both phone support and a live chat which I have tried out and both seem to be very helpful. I have to say their live chat is on a whole different level to that of Dell. As standard, all Novatech computers come as standard with a 12 month return to base warranty although this is return to base so the consumer has to pay the carriage charges both ways.
Conclusion
Everything considered, the Novatech Ion Fusion provides great value for money solution if you are looking for a budget desktop or "net-top" and only plan to surf the web and complete basic tasks. For the same price however you could alternatively buy a Novatech Xplora E16 Laptop which has a better specification and is generally more powerful all around, so is also worth consideration. Either way you still get to order from Novatech's attractive, recently re-designed website which is a vast improvement on the old one and to some extent, makes up from the bland design of the Ion Fusion.
Pros
- Solid Build Quality
- Good Screen
- Energy Efficient
- Good Value For Money
- Available with or without an OS
Cons
- Boring Design
- Slightly Noisy